Yusuke IWASAKI − Editorial Board Member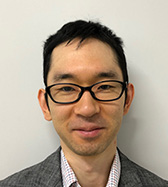 Yusuke IWASAKI, Lectures at the Laboratory of Biopharmaceutics and Analytical Science, School of Pharmacy and Pharmaceutical Sciences, Hoshi University, was born in 1981. He received his Ph.D. from Hoshi University in 2012. He served as an Associate Researcher (2005−2012), an Assistant Professor (2012−2015) and a Lecturer (2015−) at Hoshi University. His current research interests focus on the development of analytical methods for assessing biological effects by drugs or food components. In order to comprehensively analyze in the living body and food components, metabolomics and foodmics analysis are performed.
---
from Analytical Sciences, Volume 35, Number 6 (2019).