Tohru SAITOH − Editorial Board Member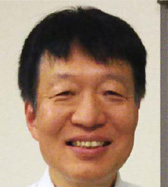 Tohru SAITOH, is Professor at School of Earth, Energy and Environmental Engineering, Kitami Institute of Technology. He received his Ph.D. in Engineering from Tohoku University in 1994. He worked at Hokkaido University as Research Associate (1986−1995), Tokyo University of Pharmacy and Life Science as Assistant Professor (1995−1999), Nagoya University as Associate Professor (1999−2014), and current position (2014−present). During his tenue at Hokkaido University, he worked at Wake Forest University, NC, USA as Researcher (1989−1990). His research interests include the development of sustainable separation methods for sample pretreatment, wastewater treatment, and resource recovery.
---
from Analytical Sciences, Volume 36, Number 6 (2020).