Shoujiro OGAWA − Editorial Board Member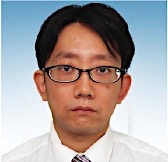 Shoujiro OGAWA, Associate professor for the Faculty of Pharmacy and Pharmaceutical Sciences, Fukuyama University. He received his Ph.D degree from Integrated Basic Sciences, Nihon University (2008, Chemistry). He worked at Nihon University as a research associate (2009 – 2012), Tokyo University of Sciences as an Assistant Professor (2012 – 2017) and Lecture (2017 – 2020). He moved to his current position in 2020. His research interest are in the development and evaluation multifunctional derivatization reagents for enhancing the sensitivity of LC/ESI-MS/MS and the chemical synthesis of novel steroid biomarkers to help to diagnose steroid related diseases.
---
from Analytical Sciences, Volume 37, Number 6 (2021).