Shingo SAITO − Editorial Board Member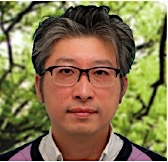 Shingo SAITO, Professor at Graduate School of Science and Engineering, Saitama University, was born in 1972 in Chiba, Japan. He received his Ph.D. from Tohoku University in 2001. After he served as Assistant Professor at Kitami Institute of Technology (2001 – 2007), he moved to be Associate Professor at Saitama University in 2007, and was then promoted to his current position in 2017. Meanwhile, he served as Visiting Researcher at Wake Forest University (2010 – 2011). He received the Japan Society for Analytical Chemistry Award for Young Researchers in 2007. His current research interests are in discovering and developing new functional molecules based on separation science, such as DNA aptamers, metalloproteins, humic substances, actinide complexes.
---
from Analytical Sciences, Volume 37, Number 6 (2021).