Ikuo UETA − Editorial Board Member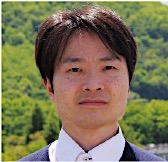 Ikuo UETA, Associate Professor, Department of Applied Chemistry, University of Yamanashi. He received his Bachelor (2005), Master (2007), and Ph.D. (2010) degrees from Toyohashi University of Technology. He served as Assistant Professor (2010 – 2020) and Associate Professor (2020 –) at University of Yamanashi. His research area is the gas chromatographic analysis of volatile organic compounds, and sample preparation for gas chromatography and high-performance liquid chromatography.
---
from Analytical Sciences, Volume 37, Number 6 (2021).